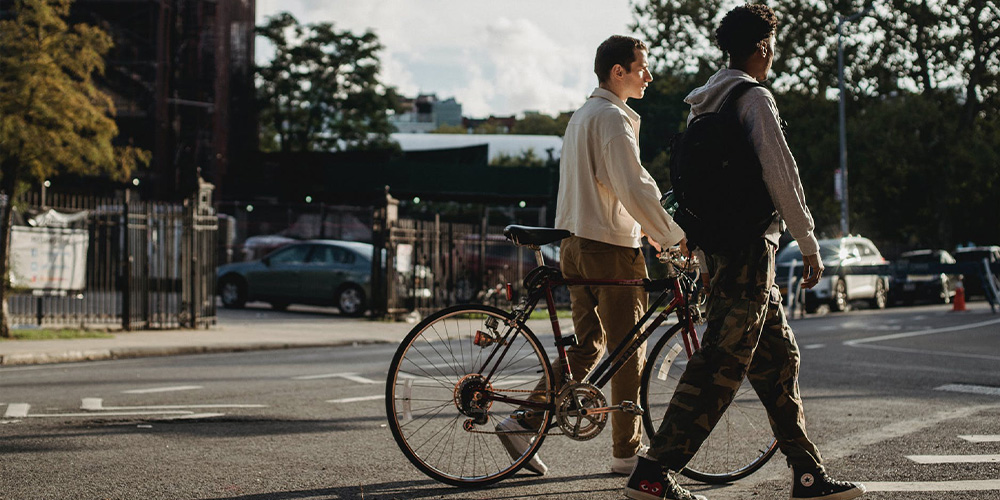 Hillsborough County Pedestrian Accident Attorney
In most cases, pedestrians do not have to be fearful when walking down the sidewalk or crossing the street. However, there are times when motorists fail to obey the rules and regulations of the road, injuring pedestrians as a result, and if you've been injured as a pedestrian, our Hillsborough County pedestrian accident lawyer is here to help. The Florida Department of Highway Safety and Motor Vehicles has reported that in 2020 alone, there were over 8,000 pedestrian accidents. In those 8,000 accidents, over 6,000 pedestrians were injured, and, unfortunately, there were nearly 700 pedestrian fatalities in those accidents. In most cases, save the shirt on their backs, pedestrians have zero protection from outside elements, which is why these accidents are particularly devastating. If you were injured in a pedestrian accident, the attorneys here at The Frank Santini Law Firm are ready to provide you with the legal representation you deserve. Contact our firm today to learn more about how we can help.
Hillsborough County Pedestrian Accident Lawyer | Fighting for Your Rights
Pedestrians should never find themselves in a situation where they've been struck by an automobile due to a driver's carelessness. Here at The Frank Santini Law Firm, we understand this, and our Tampa personal injury lawyer will use his years of legal experience in the field to fight for your rightful compensation.
Common Causes of Pedestrian Accidents
Pedestrian accidents can happen for many different reasons. At times, pedestrians are injured because they failed to look both ways before crossing, or because they ignored signs instructing them to wait to cross. However, most pedestrian accidents occur as a result of driver negligence. Some of the most common causes of pedestrian accidents are as follows:
Texting while driving
Speeding
Ignoring traffic lights and signs
Driving while under the influence of drugs or alcohol
Overgrown vegetation prevents drivers from seeing pedestrians
Motorists failing to see pedestrians in the dark at night
The Burden of Proof
To win a personal injury claim, you will have to hire a knowledgeable Hillsborough County pedestrian accident lawyer who can satisfy the burden of proof on your behalf. Our firm will work to uncover a wide array of evidence to prove that you were injured due to another party's negligence, including pictures of the accident, medical documents, witness testimony, a copy of the police report filed at the scene of the accident, surveillance footage of the accident, and more.
Statute of Limitations
After an accident, you may wish to wait to see if your injuries heal on their own. While we completely understand this notion, as oftentimes, people do not want to get caught up in the legal process, the truth is, that our firm cannot advise you to wait. The statute of limitations for personal injury claims in Florida is, under most circumstances, four years, which means that generally, you cannot wait any longer than four years from the date of your accident to pursue compensation from the liable party. That being said, the sooner you reach out to our firm, the sooner we can begin working for the compensation you need to heal.
Contact Our Hillsborough County Pedestrian Accident Lawyer
If you were injured as a pedestrian in the state of Florida, it is your duty to speak with a knowledgeable Hillsborough County pedestrian accident lawyer as soon as you can. Our firm is dedicated to assisting accident victims throughout Florida, and we have been for years. If you have any additional questions or you are ready to get started, contact The Frank Santini Law Firm today.