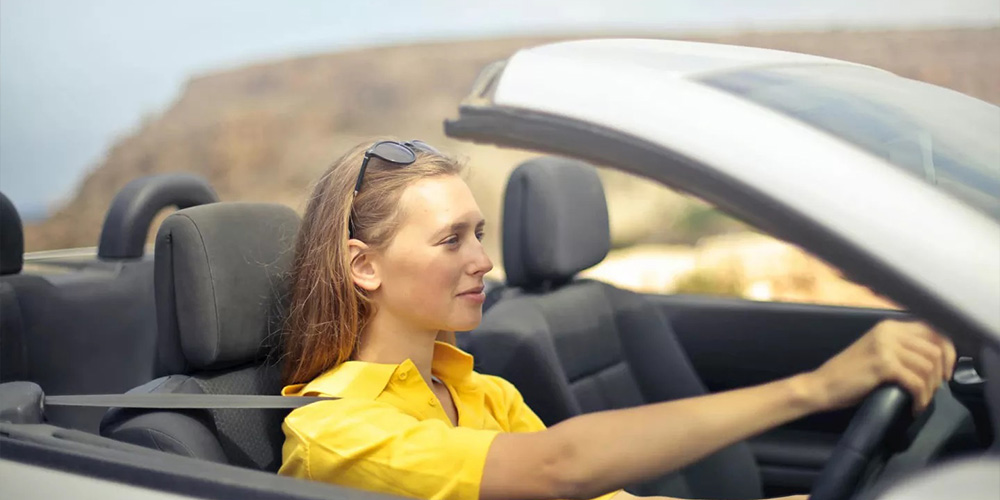 Hillsborough County Car Accident Attorney
Throughout the state of Florida, thousands of car accidents occur each year. In those accidents, thousands of people are, unfortunately, wrongfully injured as a result. Car accidents are jarring, devastating, and can have lifelong impacts on injured parties, and if you've been wrongfully injured in a car accident in Florida, our Hillsborough County car accident lawyer is here. Contact The Frank Santini Law Firm today to learn more about what our firm can do for you.
Why Hire a Hillsborough County Car Accident Lawyer?
When someone is injured in a car accident, it is always best to retain the services of an attorney who is familiar with the area. Our firm is based in Hillsborough County, so we know the roads and local motorists' driving habits like the back of our hand. If you've been injured in a Hillsborough County car accident, hire a Tampa personal injury lawyer best suited to represent your case.
Our Legal Services
For decades, The Frank Santini Law Firm has assisted countless individuals who've been wrongly injured in a wide array of auto accidents, including the following:
Boat Accidents: Boat riding is a pastime here in Florida, and many boat owners choose to ride their boats year-round. Unfortunately, boat accidents occur more often than you may think, and if you were hurt in one due to no fault of your own, there is a strong chance that you will have a valid personal injury claim.
Bus Accidents: People throughout Florida rely on buses to get them from place to place, whether on their commute to work or otherwise. While you seldom hear of bus accidents, the unfortunate reality is that they occur more than you may think. We have successfully represented bus accident victims in the past, and we are equipped to do the same for you.
Car Accidents: Car accidents are the most common type of auto accident, and unfortunately, car accidents occur every single day in Florida. Our firm has helped car accident victims fight for their rightful compensation for decades, and we are here to do the same for you.
Motorcycle Accidents: While motorcycles are among the most exciting ways to get from place to place, the truth is, they also come with their own set of dangers. That being said, just because you are injured in an accident as a motorcyclist does not mean that you were at fault. Like regular cyclists, motorists often fail to show motorcyclists the respect they deserve, which frequently results in serious wrongful injuries.
Pedestrian Accidents: Pedestrians are the most vulnerable individuals on the road, and if you are a pedestrian who was recently stricken by an automobile, you are most likely now severely, if not permanently, injured. The Frank Santini Law Firm has handled countless pedestrian accident cases over the years, and we are ready to fight for your right to compensation as well.
SUV Accidents: Unfortunately, driving an SUV can increase the chances of being involved in a rollover accident. If you were wrongly injured in a rollover accident or another type of SUV accident, we are here to help.
Truck Accidents: 18-wheelers and other commercial vehicles pose extreme threats to all other motorists, as the sheer size of these vehicles outclasses all others on the road. Truck accident victims owe it to themselves to speak with a knowledgeable Hillsborough County auto accident lawyer as soon as they can.
Uber/Lyft Accidents: Ridesharing services such as Uber and Lyft are becoming increasingly popular throughout the country, and for good reason. Unfortunately, Uber/Lyft accidents are not unheard of, and if you've been injured in one, our firm can help.
Common Causes of Car Accidents
Car accidents can happen for many different reasons, and though at times, they are completely unavoidable, this is generally not the case. Under most circumstances, car accidents are caused by driver negligence. Some of the most common forms of driver negligence that our firm sees are as follows:
Distracted Driving: When we think of distracted driving, the first thing that comes to mind is texting while driving. Though texting while driving is truly an epidemic in our society, there are other forms of distracted driving that also classify as driver negligence. For example, at times, children in the backseat may distract a driver by causing him or her to take their eyes off the road. Another form of distracted driving is multitasking. For example, many drivers will try to do their make-up, eat, or fiddle with the radio while driving. That being said, distracted driving is always considered a negligent act, and if you were injured by a distracted driver, there is a very good chance that you will have a valid personal injury claim.
Driving While Under the Influence: Driving under the influence of drugs or alcohol is something that no one should even consider, as they put both themselves and others at risk. Unfortunately, the risks that driving while under the influence pose do not deter all motorists from doing so. When someone is injured in an accident at the hands of a drunk driver, they need the assistance of an attorney who can handle the complexities of such cases, as oftentimes, a criminal element is also involved.
Driving While Fatigued: While many of us are guilty of driving home while tired after a long day of work, the truth is, that this is negligent, as fatigued driving inhibits our reflexes and our ability to drive to our fullest capability. If you were injured because of a fatigued driver, or because of someone who was asleep at the wheel, you will most likely have a valid personal injury claim.
Speeding: Speeding is also one of the most common causes of car accidents. The fact is, speed limits are in place for a reason, and when people speed, they put themselves and all those around them at risk. Those injured due to drivers who were exceeding the speed limit almost always qualify for compensation.
What to Bring to Your Initial Consultation
After an accident, you must do everything in your power to document the facts of the incident, as our firm can use that information as evidence when proving your personal injury claim. That being said, the first part of the claims process is your initial consultation with our firm. In your initial consultation, we will listen to your story, examine the evidence surrounding your accident, and begin mounting the best possible case on your behalf. For this reason, if possible, it is always best to bring the following documentation to your consultation, if possible:
A copy of the police report filed at the scene of the accident.
Pictures of any damage to your vehicle, the other motorist's vehicle, and any property involved in the accident.
Medical documentation regarding your injuries, including any notes from your doctor detailing the origin and extent of your injuries.
Medical bills associated with your injuries.
Any correspondence you may have had with the opposing party or their insurance company, including text messages, emails, or otherwise.
Written or recorded witness statements (or the contact information of any witnesses to your accident).
Your insurance information.
The opposing party's insurance information.
Any other information that you believe is relevant to your case.
Common Injuries Sustained in Car Accidents
Unfortunately, many different types of injuries can occur as a result of serious car accidents. Some of the most common injuries sustained in car accidents include brain injuries, such as concussions, brain bleeds, and contusions. Additionally, back injuries and neck injuries are also very common in car accidents. Furthermore, spinal cord injuries, neck and back injuries (e.g. whiplash, herniated discs, ruptured discs, and spinal fractures) are also common. After serious car accidents, amputations are also possible, and, in the worst cases, car accidents can be fatal. Rather obviously, if you or a loved one has wrongfully sustained any of these injuries as a result of a negligent party, you are most likely now seeking the compensation to which you are entitled. Our firm is here to help.
What Should I Do After a Car Accident?
After a car accident, it is critical that you take several steps to document the accident and increase your chances of winning a personal injury claim. Those steps are as follows:
Call the police. They will document the incident and send an ambulance to the scene.
Ask the other driver for his or her insurance information.
Ask any witnesses for their name, phone number, email address, and any other means by which you may contact them at a further date so they can corroborate your story.
Take pictures of the scene of the accident.
Seek immediate medical attention.
Ask your doctor for all medical documentation/bills associated with your injury.
Retain the services of an experienced Riverview, Florida car accident lawyer. In many cases, our firm can work to uncover additional evidence needed to satisfy the burden of proof, such as surveillance footage of your accident as it happened. As long as we can demonstrate that you were injured as a direct result of another party's negligence, you should have a valid personal injury claim.
What if I Was Injured as a Passenger in a Car Accident?
Oftentimes, when people are injured as passengers, they are in their friend's or relative's car. While nobody wants to sue their friend or relative for an injury, it does not change the fact that they are seriously injured. Fortunately, when someone files a lawsuit after being injured as a passenger, they are not suing the driver directly; they are instead suing the driver's insurance company, generally not costing their friend or loved one a dime.
The Statute of Limitations for Car Accident Injuries in Florida
The statute of limitations for car accident injuries in Florida is, in most cases, four years, which means you should not wait any longer than four years from the date of your accident to sue. Our firm is ready to begin the fight for your rightful compensation today.
Contact our Hillsborough County Car Accident Lawyer
If you've been injured in an auto accident in Florida, it is critical that you retain the services of a knowledgeable Hillsborough County car accident lawyer as soon as you can. The Frank Santini Law Firm is here to guide you through every step of the claims process ahead. Contact our firm to schedule your initial consultation.