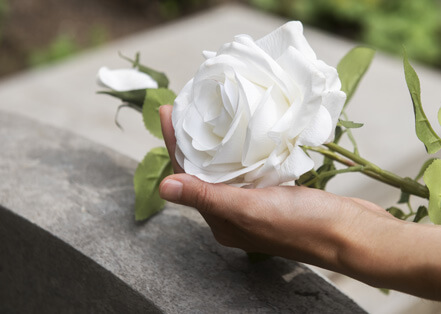 Tampa Wrongful Death Attorney 
"Wrongful death" is a legal term used to describe personal injury cases in which the victim of the accident or intentional act loses his or her life. When someone suffers a fatal injury at the hands of another party, it is critical that they retain the services of a Tampa wrongful death lawyer as soon as they can. Though statistics vary, it is estimated that between 100,000 to 150,000 people in the United States lose their lives each year as a result of preventable fatal accidents. The term "wrongful death" is used in the context of civil cases. Civil cases are lawsuits in which one party is suing another person for financial compensation for their act of negligence. Wrongful deaths are often caused by auto accidents, slip and falls, medical malpractice, drowning, gas explosions, boat accidents, truck accidents, work injuries, defective products, and drugs. In certain cases, the person who is at-fault in an accident will both be prosecuted as a criminal and sued in civil court. Clearly, these cases can become far more complicated than many other standard personal injury claims, which is why it is so critical that you hire an experienced Tampa wrongful death lawyer who is well-versed in these matters and can effectively navigate the complex legal process ahead. Contact The Frank Santini Law Firm today so we can begin the claims process on behalf of you and your loved one.
Tampa Wrongful Death Lawyer | Fighting for Families Across Tampa
No family should have to grieve the premature loss of their loved one, though if you find yourself in this situation, you should not hesitate to speak with our compassionate Tampa personal injury lawyer to learn more about how The Frank Santini Law Firm can assist you and your family.
Who Can Recover Damages in a Wrongful Death Lawsuit in Florida?
To recover damages after a wrongful death in Florida, you must be the personal representative of the estate. The only people who may qualify for compensation are the spouse, parents, children, or any blood relative or adoptive sibling who was dependent on the deceased individual.
What is the Wrongful Death Claims Process Like?
The process of filing a wrongful death lawsuit in Tampa is substantially different from typical personal injury cases. When a loved one has lost his or her life, the courts will require the "estate of" the deceased to file the lawsuit. "Estate" is a legal term used by the court to ensure all legal matters are handled properly on behalf of the victim's family. Think of the "estate" as an imaginary box where all of the deceased's belongings and money will be held until the court decides which family member(s) will receive them. Furthermore, the "estate" is the mechanism by which the courts can ensure that the victim's spouse, children, parents, and siblings will receive compensation if they win the wrongful death lawsuit.
What Damages Are Recoverable in a Wrongful Death Claim in Florida?
After losing a loved one due to the negligence of another party, you can seek compensation for a wide variety of damages incurred as a result of the untimely loss of your loved one. They are as follows:
Financial compensation for any medical treatment your loved one received in his or her final moments
The costs of funeral expenses initially paid by surviving family members of your loved one's estate
Loss of companionship, guidance, and protection provided by a spouse or other family member
Loss of "prospective net accumulations" of the estate
Any wages lost by the untimely death of your loved one
Pain and suffering incurred by the wrongful and untimely loss of a child
Compensation for any other financial support or services provided by your loved one
Statute of Limitations for Wrongful Death Claims in Florida
As you know, for all personal injury claims, as well as wrongful death claims, there is a statute of limitations in place. In Florida, those who qualify must file a wrongful death claim within two years of the date of death. Of course, we understand that in the weeks and months surrounding the passing of your loved one, the last thing you want is to get wrapped up in legal proceedings, however, the sooner you take legal action against the party responsible for your loved one's untimely passing, the sooner we can begin to fight for the financial compensation you and your family require after suffering such a significant loss.
Tampa Wrongful Death Lawyer | Our Mission
The sad truth is that the goal of wrongful death lawsuits is obtaining financial compensation. Managing Partner Frank Santini lost a loved one to a wrongful death, and he knows all too well that mere monetary compensation can hardly "compensate" the family of a wrongful death victim. However, in today's day and age, that is the reality of our legal system, and as paltry as financial compensation seems after losing the love of your life, it does, at the very least, provide financial security for the family of the deceased.
Depending on one's moral compass, it may seem to some folks that the negligent party who caused the wrongful death would desire to make amends in the only way the law allows and freely pay the bereaved for the loss he or she caused. Typically, however, it is the negligent party's insurance company that decides whether the victim's family will receive adequate compensation for their loss. As you can imagine, the negligent party's insurance company seldom has the victim's best interests in mind, as insurance companies are businesses, and unfortunately, in most cases, they care most about their bottom line. For this very reason, Attorney Frank Santini of The Frank Santini law firm is prepared to fight, tooth and nail, on behalf of you for the justice you and your family deserve.
Contact a Tampa Wrongful Death Lawyer
Unfortunately, the compensation our firm may recover will never bring your loved one back, however, we are ready to do everything in our power to offset some of the financial and emotional burdens you've incurred as a result of your loved one. We understand that this is an extremely difficult time in your life, which is why we will be your staunch advocate through every step of the claims process ahead, and we will work to obtain a favorable settlement as swiftly as possible so you and your family can begin the healing process and start focusing on what matters most in life. Contact The Frank Santini Law Firm today to schedule your initial consultation with our firm so we can get started.