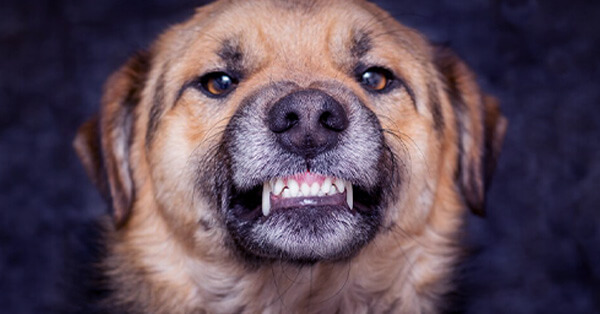 Los perros frecuentemente son considerados el mejor amigo del ser humano, y por buena razón. La mayoría de perros son leales, confiables, y nos aman tanto que los amamos. Desafortunadamente, ciertos perros son violentos debido a sus dueños o por la naturaleza. En cualquier caso, si es víctima de un ataque indeseado, es probable que esté buscando la compensación financiera que ayuda a curarse. Contacta a nuestro abogado de mordeduras caninas a The Frank Santini Law Firm en Hillsborough County para aprender más sobre los ataques de perros en Florida y cómo nuestra firma puede ayudarlos.
Qué hacer después de una mordedura de perro
Después de un ataque de perro, la primera cosa que debe hacer es llamar a la policía. Mandarán una ambulancia al sitio. Los profesionales médicos pueden tratar su herida y se para la difusión de infección. Además, debe preguntarse el dueño del perro por su información de contacto (nombre, número de teléfono y correo electrónico) y también pregunta a cualquiera que fue testigo del accidente por la misma información. El siguiente paso es tomar imágenes de sus lesiones y los trata en un hospital, en donde su doctor debe proveer su documentación médica con información sobre la herida que se ha causado la mordedura canina. Finalmente, obtenga los servicios de Hillsborough County abogado de las mordeduras caninas que puede trabajar para descubrir otra información necesaria para llenar la carga de prueba en tu nombre.
Poner pleito por una mordedura canina
Después de un ataque de perro, usted y su Tampa abogado de los daños personales tendrán a probar una de dos cosas: que fue atacado en un espacio público o en propiedad privada bajo la ley. Por ejemplo, si estuviera caminando por la calle y de pronto un perro te ataca, es probable que tenga un caso contra del dueño del perro. Además, si estuviera visitando un amigo o pariente de su casa y fue atacado por su perro, es probable que tenga un caso. Dicho esto, si estuviera atacado por un perro y el dueño del perro pueda probar que estuviera entrando su propiedad sin autorización o que provoque el ataque de una manera como molestar el perro, es posible que no tenga una demanda válida.
Recuperar los daños y perjuicios
Después de sufrir lesiones injustas, las víctimas de accidentes pueden buscar la compensación de dos tipos de daños: económicos o no económicos. Los daños económicos cubren el costo monetario de una lesión, como las visitas médicas, las operaciones y más. Los daños no económicos cubren el costo de la desfiguración, la pérdida del disfrute de la vida, la pérdida de consorcio y más.
Estatuto de limitaciones para mordeduras de perro
El estatuto de limitación por las mordeduras caninas en Florida, generalmente, es cuatro años. Esto significa que no puede esperar más de cuatro años desde la fecha de su accidente para emprender acciones legales contra del dueño de perro que ha causado sus lesiones. Cuando más tiempo espere, será más difícil ganar la compensación que merece. Nuestra firma está lista para ayudarlos hoy.
Contacta a nuestro abogado de mordeduras caninas en Hillsborough County
Si estuviera herido con una mordedura canina en Florida, es crucial que obtenga los servicios de un abogado de mordedura canina en Hillsborough County tan pronto como sea posible. The Frank Santini Law Firm puede luchar por la compensación que necesitas para curarse. Contacta a nuestra firma para programar su consulta.